ATTENDEE INTELLIGENCE WITH REPORTING AND INTEGRATIONS
ServiceTitan values data and uses it to design better events for attendees. However, their past event management tool didn't allow for easy access to data.
"We're data-driven at ServiceTitan, but it required a lot of work to understand who was where and what was said on the polls with our past solution," Amy said.
With Bizzabo's integration with Salesforce, ServiceTitan has better visibility into customer activities and gathers insights on how to better engage them next time.
"What we're getting from Bizzabo's Salesforce integration is the ability to be proactively intelligent. We know who's coming to our sessions, who was happy, who was not, and how to design better sessions for the future."
Bizzabo's reporting and analytics features also allowed the ServiceTitan team to build on their internal customer personas. "We can see if we're creating enough different types of sessions and events that everyone finds valuable."
PERSONALIZED EXPERIENCES WITH A DYNAMIC AGENDA
The agenda builder is a valuable feature for ServiceTitan. The ability to make revisions to a session or a speaker automatically has saved the team time, money, and developer resources. Between Bizzabo's tagging capabilities and intuitive customization options, Amy and her team were able to improve attendee navigation.
"Being able to tag certain sessions, show locations, add speaker information, and upload that all at once allows our customers to choose the right sessions. That's a critical part of our events."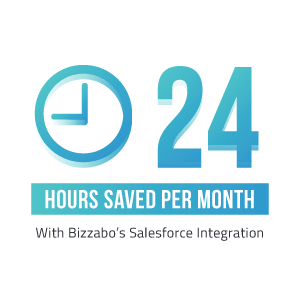 As Amy looks to the future, she is excited to invest in additional Bizzabo features for creating a seamlessly branded digital journey for attendees.
"We're building a white-labeled app with Bizzabo for our Pantheon user conference. We're excited to see our Pantheon app in the app store, which is important for us from a branding perspective."
At the end of the day, providing a personalized education experience through Bizzabo enables ServiceTitan to build a more personalized attendee experience.
"With Bizzabo we can take our attendees' enthusiasm and passion for wanting the right sessions at the right time and channel that into the tools that will allow us to deliver the right content."
*Note: The views expressed in this case study are Amy's personal views and do not necessarily represent the view or opinions of ServiceTitan.