RESULTS
In 2019, Compass revamped their onsite registration and saw overwhelmingly positive feedback for their Fall 2019 REtreat. The event drew 1,700 attendees in Miami and operated seamlessly. In the words of Stephanie: "The onsite registration was hands-down the most successful that we've ever had to date...all the agents who came to this event shared those sentiments with us."
In the past, Compass encountered difficult on-site registrations that delayed event start times and impacted the attendee experience. With Bizzabo's Onsite Solution, Compass provided a seamless experience for attendees and pulled important data—including the number of attendees who attended versus the number of attendees that registered—to analyze once the event had concluded.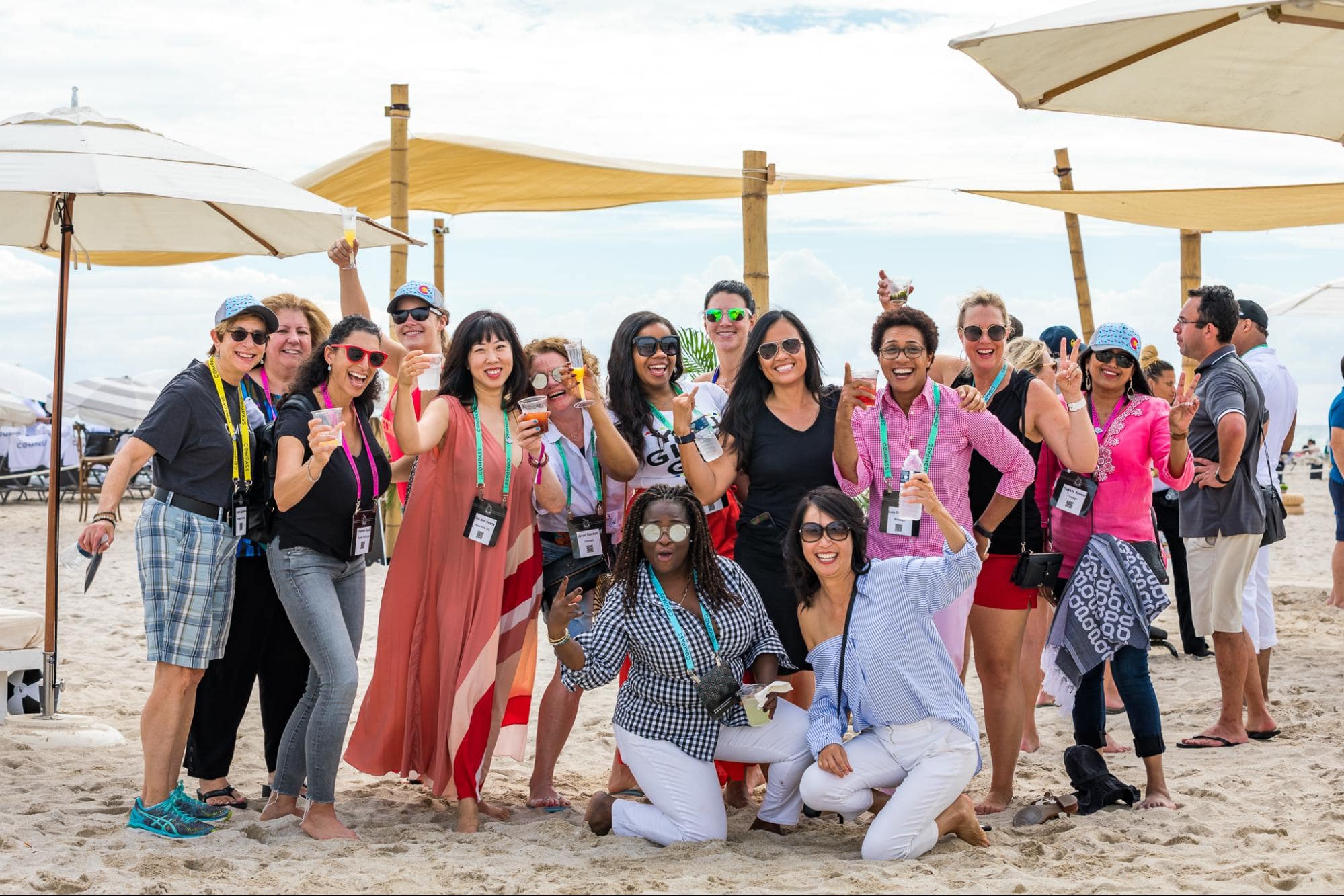 Additionally, Compass doubled their mobile event app adoption rates with Bizzabo's event app compared to the mobile event app of their previous vendor. Over 60% of attendees at the Fall REtreat alone downloaded the app. The community was alive and buzzing with over 390 messages sent within the event app.
On the backend, reporting on events data became increasingly easier and helped answer important questions. For example, the team could see the most popular session had over 91% attendee registrations. "You can get a lot more granular with Bizzabo's reporting. I think the ways that we can ask questions are much more complex than what we could capture in our previous solution. With Bizzabo, the way the data is extracted is also much clearer and easier."
Compass also decreased the amount of time needed to bring an event to life, freeing up Stephanie and her team to focus less on managing event logistics and more on creating a memorable attendee experience.
Armed with the right data and technology to bring their vision to life, Compass can now transform their events from a cultural and community-building initiative to a revenue driver that accelerates company growth.