Event marketing | 1 February 2017
The Marketing Leader's Roadmap To Live Events
When it comes to marketing, all roads lead to live events.
That's no exaggeration. According to a survey by the Content Marketing Institute, live events are considered the most effective B2B marketing channel. A new and free eBook explores how marketing leaders can incorporate different types of live events into different aspects of business strategy: from sales prospecting, to customer and industry relations relations, to internal communication, and recruiting.
You can access the full marketing leaders guide to live events here.
Along the way, readers will encounter inspiring real-world examples, insightful tips on how they can improve their events and exclusive advice from some of the foremost industry thought leaders, including:
Event Types
In the first section of this 21-page eBook, readers will receive a thorough overview of different event types, including:
Conferences

Trade shows

Seminars

Summits

Round Tables

Virtual events

And more
Each event type has its own strengths. Readers will delve into the details of how to leverage those strengths to maximize their event impact. What's the difference between a seminar and a round table? To increase brand awareness, should an organizer throw a conference or a seminar? In this section, readers will find answers to questions like these. Readers will also encounter examples for each event type to witness what event marketing looks like in action.
For marketers, it's also important to keep in mind the distinction between live events and online events. Online events are slowly becoming a growing force within the industry, especially as VR technology is becoming more advanced and accessible. Readers will explore the multiple facets of online events and learn more about them through contextual real-world examples.
Live Events Marketing Strategy
After a wide yet thorough overview of event types, readers will learn about how live events can used at a number of touchpoints in their marketing strategy.
Live Events for Sales and Prospecting
The number one reason that people attend events is to network and gather leads, after all (IAEE, 2016). Coming from the perspective of event exhibitors, this part of the eBook offers tips on how to maximize ROI, increase brand exposure, and capitalize on the event-going experience.
To fully understand these tips, it's essential to experience case studies. Readers will learn about two trade shows and how they provide an ideal event structure for gathering qualified sales leads. Understanding how these events facilitate sales prospecting is key in building a better lead generation strategy when participating in these events.
Customer Relations
Taking a turn towards the customer, the eBook then focuses on how building customer relations is another pathway towards live events. Solidifying a loyal and consistent customer base is a fundamental objective of all businesses. Live events, when executed properly, can play a huge role in achieving that goal. From making the right logistical decisions to launching an effective social media campaign, organizing a customer-centric event is a different type of beast and this section of the eBook will help event marketers establish a firm grasp on all aspects of the event marketing process.
Live Events for Industry Relations
Pivoting towards the B2B world, the next section focuses on industry relations. As Helen Moon puts it, live events are perfect for "strengthening existing relationships and establishing new ones." More specifically, events are ideal for meeting key industry players with whom you can build mutually beneficial relationships. Those relationships could be in the form of marketing partnerships, such as co-hosted webinars or co-sponsored eBooks. Other ideas may include actually hosting a joint event that would accomplish both companies' objectives.
Connecting with important influencers and building out your network, both vertically and laterally, is crucial in ensuring the long-term success of your company. Despite the competition that inherently exists in the business world, there are plenty of opportunities for collaboration that can benefit all parties involved. By meeting with these potential partners face-to-face, there's a higher chance of developing genuine relationships that will pay dividends down the road.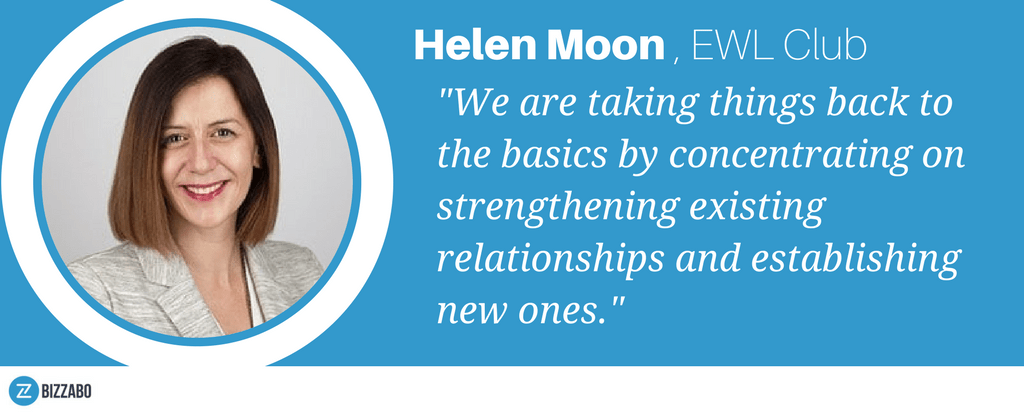 Live Events for Employee Relations
Once readers go even further down the road, they will arrive at examples of how employee relations can also be significantly strengthened through live events. Initiatives such as professional development training, feedback sessions, and company culture seminars are all forms of internal events that are of incredible value. Organizing an internal event requires different KPIs and processes compared to other types of events. This section provides tips on how to create internal events that will benefit employee relations. There are also fun examples of how other companies executed on their internal events and key learning points from each.
Live Events for Recruiting

The final stop of our live events roadmap leads us to company recruiting. This section explores how in-person experiences are crucial for finding and securing top-tier talent. Given that much of today's hiring process occurs online, the moments when candidates and employers get to meet face-to-face have become all the more worthwhile. It's not just about creating a pipeline of prospects; it's about taking the time to form the relationship on both ends. As Talya Horowitz states, "At the end of the day, we're social beings and events allow us to break down the barrier of the interview process – to really get a feel for someone." This helps to ensure that the employer can bring on someone who will bring long-term value to the company.
By making the effort to meet people in person, recruiters have a much better chance of finding ideal candidates whose skills and passions align with a company's vision. In a time where online interactions have increasingly become the norm, there are some forms of communication that should remain in-person. This eBook argues that company recruitment should absolutely be one of them.
The Marketing Leader's Guide
The roadmap to live events has never looked so promising. After reading this eBook, marketing leaders will have a clear understanding of how events are incredibly versatile in their function and impact. As already made evident by this summary, there are countless ways that events bring value to a company and this eBook only scratches the surface. There truly is a whole wide world of marketing many have yet to experience!
Click the button below to download the eBook and discover how live events can radically transform your marketing plan. Your inner explorer will be proud.
Stay up to date with Bizzabo's latest.
You may also
be interested in